Last Saturday I woke up early and drove to my favorite Bavarian themed American town.  Leavenworth, despite the cheesy faux Bavarian architecture, is an awesome place.  It is located in one of the most impressive natural locations in the state.  My purpose of visiting wasn't to partake in the beginning of the Oktoberfest celebrations, rather it was to hike the Enchantments.  I had been almost completely out of commission for three weeks due to a back spasm and it was time for me to get back into the swing of things.  The Enchantments are well known for their natural beauty and the grueling hike that depending on which trailhead you start at begins at 1300′ and tops out at 7800′ roughly 10 miles later before decending to the other trailhead.  This makes a 17 mile partial loop through some of the most impressive scenery in the alpine lakes wilderness.
I had plans to hike the whole trail and hitchhike back to the car but I got a little too late of a start and decided to turn around at Snow Lake.  It was a fantastic hike nonetheless.
Here are a couple of pictures from the day.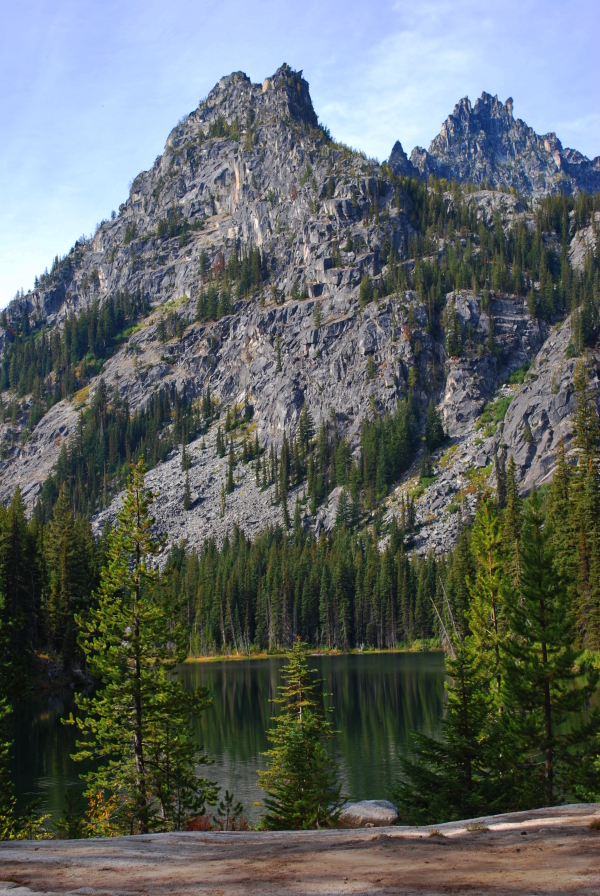 First stop Nada Lake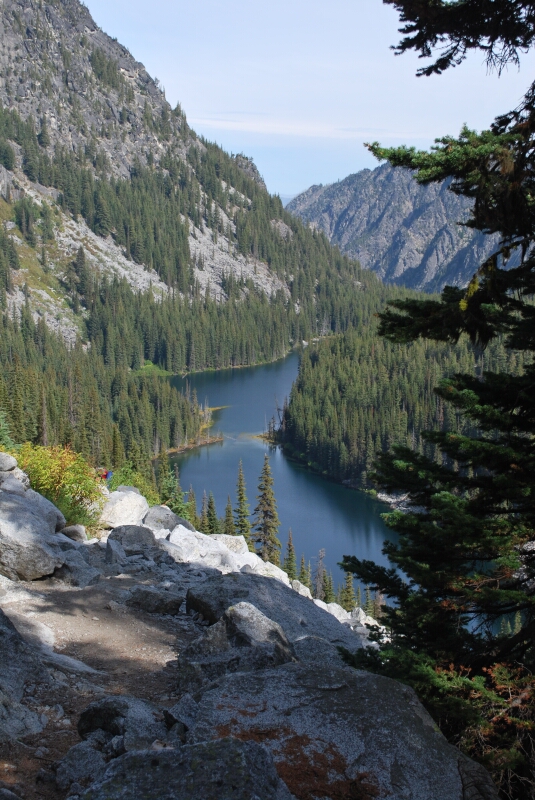 Nada Lake from uptrail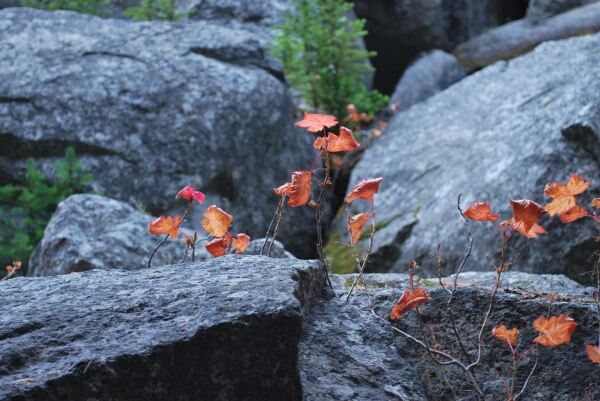 The leaves are starting to change